Restaurant & Bar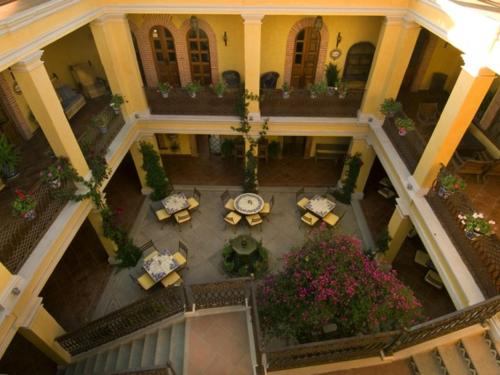 For your dining experience at Hotel Posada de Las Minas you may choose from our rustic bar-cantina, our two cozy dining rooms with wonderful views of the gardens and church, or several patios filled with colorful flowers and cages of singing birds.
Breakfast at Hotel Posada de Las Minas always includes fresh ground coffee, seasonal fruits and fruit juices, fresh breads and pan dulce and a varying menu of Mexican and American breakfast dishes.
The kitchen at Hotel Posada de Las Minas is open daily until 9:00pm or later in the evening, and offers a diverse menu of appetizers, soups, salads, sandwiches, and a variety of lunch and dinner specialties, both Mexican and American. Our local cocineras take pride in the variety, freshness and quality of the authentic Mexican dishes served here at Hotel Posada de Las Minas. Blue corn tortillas and a variety of salsas, all made fresh daily in our kitchen emphasize the authentic quality of the Mexican comida served at Hotel Posada de Las Minas.
CANTINA MINA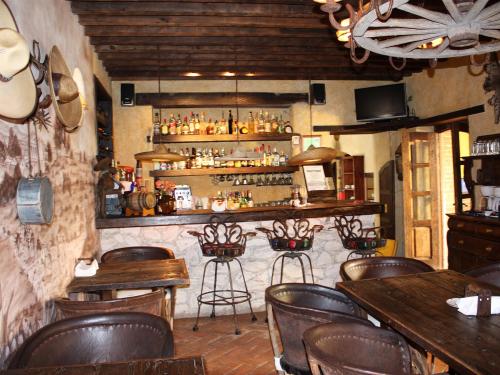 The full service bar, Cantina Mina, at Hotel Posada de Las Minas has a large selection of the finest tequilas in Mexico as well as all your favorite liquors. Cantina Mina also serves espresso and cappucino, excellent accompaniments to our ever changing dessert menu.
DESCARGUE NUESTRO MENÚ
Para las mesas con seis o más invitados se agrega un cargo por servicio del 15%
ACEPTAMOS VISA Y MASTERCARD